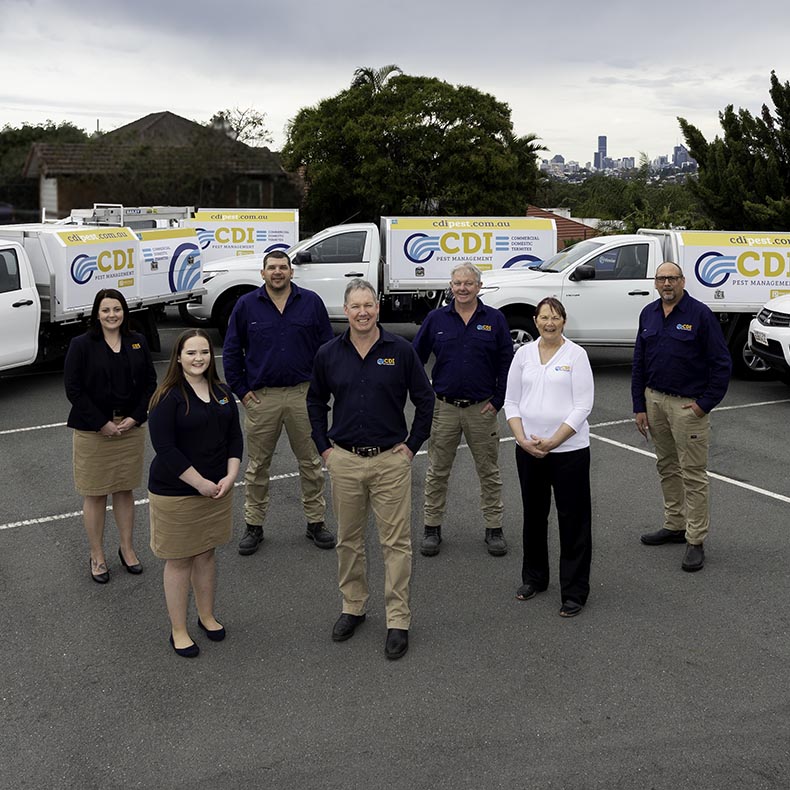 Family-owned and operated since 2005
At CDI Pest Management, we're committed to community safety by providing safe, effective, and valuable pest management solutions for both commercial and residential clients.
We combine state of the art technology with years of industry experience, to deliver pest control treatments that are carried out to the Australian standards.
Committed to Your Peace of Mind
From general pest, birds, rodents to insects, ants and termites, we embrace Integrated Pest Management Techniques for healthier environments, and effective solutions with fewer products.
All our products are of the highest quality, adhere to the highest safety standard, and are accredited with ISO 9001 Quality Management Systems and HACCP (food safety).
Contact the CDI Pest Management team or request a quote today!
Need some more information about our pest control services?
Get in touch with our team and we will help eliminate any of your worries!
1300 737 826
CDI Pest Management
Toowoomba
Shop 3, 227 West Street, Toowoomba, QLD 4350
Brisbane
259 Banks Street, Ashgrove QLD 4060
Our full site is coming soon!
We'll have our new website up and running soon!
Contact us to learn more about our pest control services.